Helping Loved ones stay connected in Malayalam amid a raging pandemic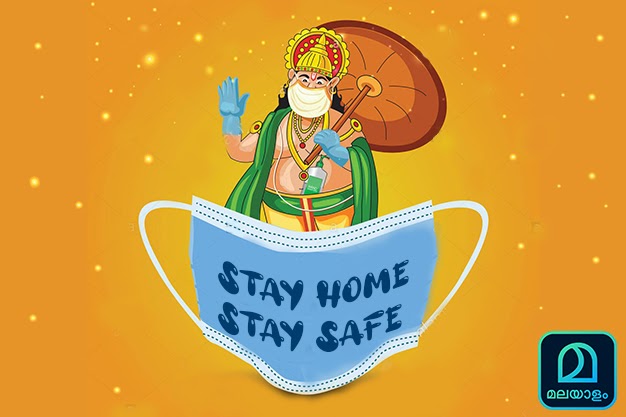 Malayalam Typing App – Helps Loved ones stay connected in Malayalam amid a raging pandemic
The pandemic has been that wave that washes away your footprint in the sand. The lockdown imposed in early on in the pandemic and even during the second wave have kept loved ones apart for days, even weeks in a stretch. Days go by peacefully lying on a couch, binging on new TV series or movies.
Being a Malayali, my ideal day would be having a mouthful of 'Appam' and watching 'Mohanlal' beating his villains black and blue. But as the ray of sunlight creeps through the closed curtains, it makes you wonder how people in your hometown are?
What must your grandparents, who insisted they stay at their home in the village with a garden outfront rather than being stuck in four walls of a city, be doing at this time of the hour? But it is not 1918, there are means to communicate, there are means to stay connected with your loved ones.
Being in the pandemic, the one thing that we all thanked for was the LED Screen glowing in our hands, looking at our loved ones and watching their smile when you know that the few inches that separate you and the screen cannot bridge the miles that separate you but certainly can make you forget that, at least for the time being.
So I pickup my phone, call my Achachan (Grandpa) and hope that he hasn't kept it in his closet and forgotten about it, like he always does. He picks up and we talk. I ask him if he read the Malayali joke I sent him and he agrees but says he couldn't reply. He's not the only one. Most android keyboards are based on the english language and something not feasible to use by most of our grandparents.
But I remind him that there's a Malayalam typing Keyboard in his phone and that he can type in Malayalam using that. I had taught him how to use it the last time I went there just before we knew the pandemic would start. A while after we kept the call, I got a reply to the joke I had sent on the family group. It was Acahachan, he finally typed a message which was not all, he also sent emojis.
My parents were surprised too reading the message that grandpa had sent and asked which App did I install in his phone? I sent them the PlayStore link of the Malayalam Keyboard App so that they could download it too.
I came across this app sometime back when I thought of getting to know about my mother tongue more. I could speak and talk in Malayali but could not write. This was the time I thought I needed a Manglish keyboard which would connect me to the ones I love in Malayalam. It has some amazing features that now not only make our family group more fun but extremely active. Being simple to use, my parents and grandparents find it highly convenient. The keyboard makes this possible by its various features.
English to Malayalam Conversion: Living in a metro and not being accustomed to Malayalam texts, I found writing difficult. But the Malayalam Keyboard lets you type in English alphabets and converts it into Malayalam using its inbuilt AI. മഹത്തായ! (I just typed mahattaya meaning 'Great!'). Now you know what I mean.

Typing in Malayalam: If you want to go one step further to impress the ones you love, go ahead and type your message in Malayalam. With word suggestions and auto-correct, the keyboard will make your errors minimal. But if you get stuck somewhere while typing, you need not worry, just speak up!

Speech to Text: This feature converts what I speak into Malayalam text, which makes it less time consuming and convenient, especially for those whose thumbs go numb typing big texts. This feature especially helped my grandparents when they wanted to send texts instead of voice messages.

Quotes and Jokes: As already mentioned, most of my tiem goes into binging on movies and I can't help it being those exaggerated threats of the villain or the quirkiness of the hero into the conversation. No, I do not google them if that's what you were wondering. In fact, I don't even leave my chat window as the Malayalam Keyboard does that for me. Get thousands of quotes and Jokes and share them with your family and friends.
"Chanduviney tholpikkan aavilla makkaley" (Chandu cannot fail us) But in this case, it's the Malayalam Keyboard app that cannot fail us.

Bobble Heads: Why send Pictures when you can simply send stickers. The Bobble Head feature in the keyboard lets you instantly create stickers using your camera. Feeling Sad? Create a bobble head. Feeling Excited? Create a bobble head. Not feeling anything? Create a bobble head anyway.
The Bharat Keyboard's Malayalam Typing Keyboard app has brought my loved ones closer than ever before. The personal touch that the app provides with one's family, friends and even language is something that every Malayali Family should experience. Why find translators online when the keyboard makes conversation seamless no more a hassle. In these difficult times, I hope that distance does not hinder families and friends from having fun times online. If miles separate you, let the Malayalam Keyboard App keep you connected.