Is Kerala Indeed God's own country?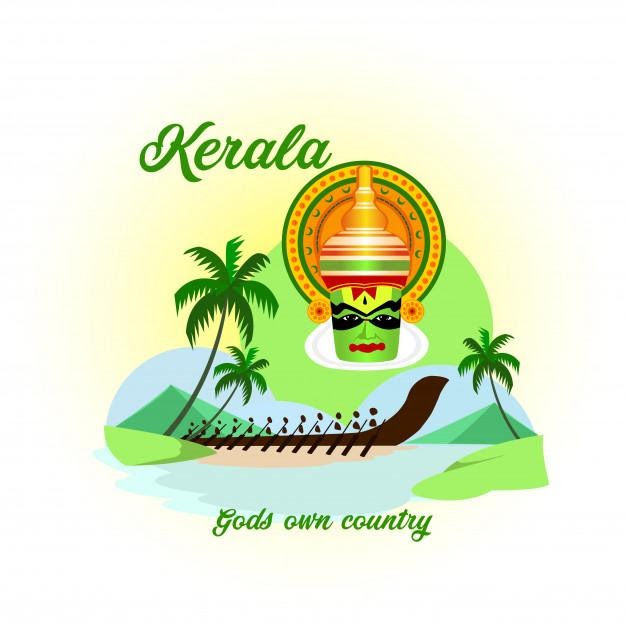 Is Kerala Indeed God's own country?
The popular phrase "God's own country" is mainly used to refer to the beautiful state in the Southern part of India and that is "Kerala". Kerala is indeed a majestic land with so many awesome displays of wildlife and nature, dramatic landscapes, beautiful people, heavy and beautiful rainfall, and these all contribute to making Kerala indeed be the land of Gods.
According to Hindu mythology, Kerala was the beautiful creation of Lord Parasurama. It was an incarnation of Lord Vishnu by throwing his ax across the sea to create a newly formed land for his devotees to live a peaceful and happy life. Thus, Kerala is God's own creation and it is also called God's own country!
Even though the state of Kerala is a small region in the Southern Part of India, it is still a land of much cultural heritage in the forms of dance, cuisines, traditions, etc. The culture of Malayalis is said to be very deep-rooted and to be a part of the whole world. This is mainly because the culture of Kerala depicts the continuity, unity, and universality of the Malayalis. A lot of importance is given to language, religion, philosophy, art, education, social organizations, etc that contains distinct Malayali characteristics. The culture and heritage of Kerala are for everyone to experience at least once in their lifetime. The culture of Kerala is a combination of Dravidian and Indian cultures. In today's times, the culture of Kerala is being influenced by the neighboring states as well.
Here are some facts about Kerala that make it relevant enough how Kerala is considered to be "God's own country".
Kerala is the first state to receive rainfall in India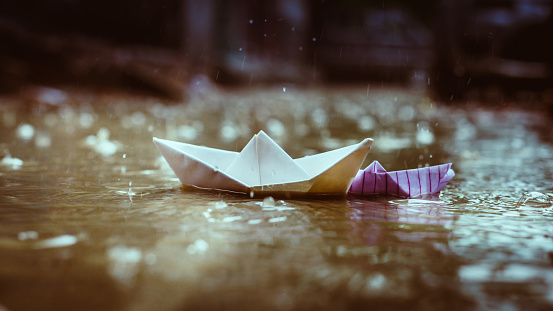 Like we believe that every auspicious thing is served to our beloved Gods first and then it gets served to everyone else in the family. Likewise, God's own country receives the first spell of rain in India in the first week of June every year and the rest of the nation experiences rain in June and July.
The world's Wealthiest Hindu Temple In the World is situated in Kerala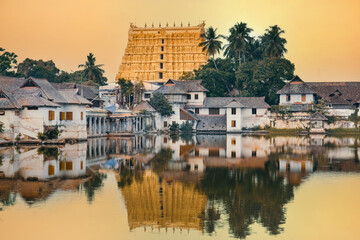 Kerala, truly a God's own country is a place of Hindu's Wealthiest Temple in the World and that is Padmanabhaswamy Temple which is the richest temple in the terms of gold and other precious stones.
The heaven on Earth of Ayurveda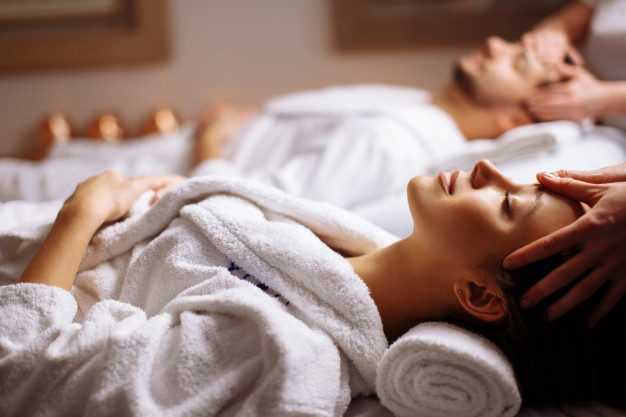 Using Ayurveda as its method of treatment Kerala is known for its pioneer in medication. Ayurveda is used for beauty massage hair treatment along with many other treatments. Kerala is also home to Somatheeram, which is the world's first Ayurvedic resort.
Primarily, Ayurveda is used for various medical treatments and even in today's times, it is used in medicine. Kerala uses the old-age techniques of Ayurveda to fight and cure the most hazardous diseases.
Kerala has the highest gold consumption in the country
When it comes to gold, Kerala consumes about 20% of the country's gold. Brides in Kerala are seen to be submerged in Gold from head to toe on their wedding day. Every bride in Kerala gets all dressed up like angels on Earth with the help of heavy Gold items of Jewellery.

Kerala is the only state with the highest number of festivals being celebrated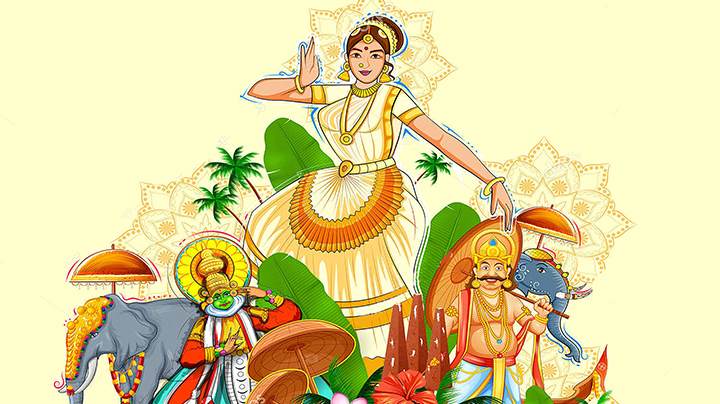 Kerala is diverse in every nature and it is also a home of diversification in the form of religion. The state serves as a brilliant example of people belonging to different religions living together in peace and happiness. People of different religions come together and worship sanctuaries of each other's religions around the corner of every street and celebrate them all together.
The state Kerala has been declared as Paradise of the world by National geographic amongst ten other states: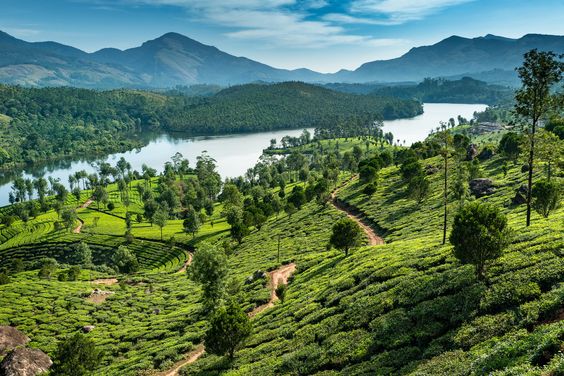 The very famous traveling magazine of National geographic has included Kerala in their list of top ten paradises of the world in the addition of 1999. The other one of the famous magazines of National geographic also has included Kerala in its list of top 50 destinations of the world.
People of Kerala share a very special bond with their elephants
The people of Kerala share a special bond with elephants as the keepers of them. In most cultures, elephants play a vital role in many religious processions and festivals when they are being celebrated. Elephants are considered to be the state animal of Kerala and it also features in their emblem.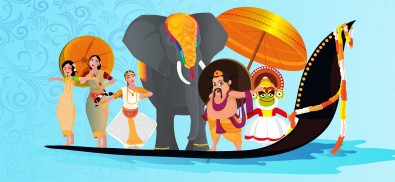 The backwaters of Kerala almost cover half of the length of the state
The backwaters of the state of Kerala consist of a network of streams and canals and turquoise which forms a very very beautiful blend. Backwaters are mostly composed of lakes and lagoons that are lying parallel to the Arabian.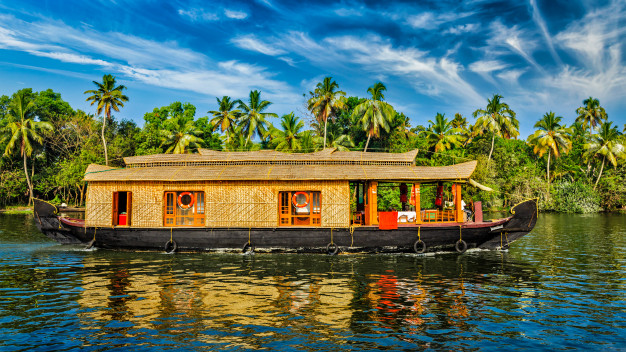 Let's dive into the world of the beautiful culture of God's Own Country- Kerala in the form of various elements:
Cuisine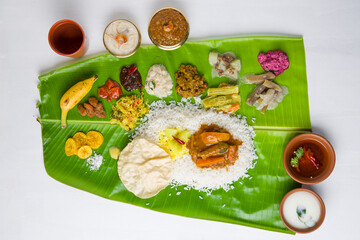 Kerala cuisine provides a huge variety of vegetarian as well as non-vegetarian food. The food consists of meat, fish, poultry, and food items made of rice. Kerala food is stuffed with many types of spices too. Kerala Sadya is a very famous banquet meal prepared for people attending various functions and festivals. Coconut is grown in clusters in Kerala and thus, Malayalis use coconut oil and milk in thickening their flavors. People of Kerala prepare many rice preparations such as dosa, idli, etc. All these are made from a batter prepared from rice.
Traditional dresses of Kerala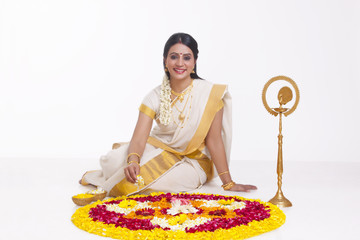 Malayali ladies wear Sarees and blouses mainly. During their festivals, ladies wear a set of sarees known as Kasavu. Men wear a long piece of a garment wrapped around their waist known as "mundu" in a specific manner. Mundu is a very significant part of the culture of Kerala which is very similar to dhoti and lungi. The younger generation of Kerala mostly wears western outfits. Lungis are very common for casual occasions whereas sarees are worn by women mainly for formal occasions.
Architecture
The architecture of Kerala is unique and in contrast to the Dravidian style, which is found in other parts of South India. The architecture of Kerala is heavily influenced by architectural sciences, Vastu Shastra, the temples are built on the idea of two construction thesis and those are Thanthra-Samuchayam and Sliparatnam allow positive energies to enter inside the temples and don't reserve negative energies. The structure is mainly rectangular or cylindrical at the bottom with the roofs mainly sloping downwards.
Folk Dance and music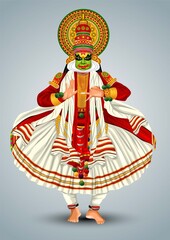 The folk dances of the state Kerala are Kaikotti Kali dance, Kuthiyottam dance, Thirayattam dance, Kakkarissi Kali, and so on. Kanniyar Kali dance is performed in front of Goddess Bhagavatam. It is considered a fast-moving dance to the rhythmic devotional folk tune of Kerala. Women sing Thiruvathira songs, which depict literary wealth. The women dance beautifully and move in clockwise and anticlockwise circles along with clapping their hands as well.
Music forms a very major part of Malayalam culture. Kerala is known for Carnatic music and Sopana Sangeetham. Sopana means 'holy steps' Sangeetham is a form of classical music that is folks singing invocatory songs inside the temples. Kerala is also vastly known for its Kathakali music.
Literature Of Kerala
The Malayalam literature initially consisted of poems and songs that are known as 'patch. Manipravalam poetry, which is a mixture of two languages Malayalam and Sanskrit, also was developed in the state of Kerala.
Art and Craft of Kerala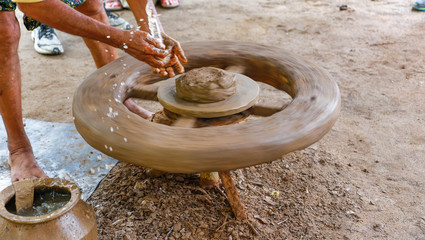 Kerala is famous for its Art and Craft. Some of the arts involved Chinese ceramics, brass inlay, caskets, teapots, tin candle stands, bells, and lamps, etc. Keralite jewelry is also creative and unique in its design and is made up of gold mostly. The gold pieces attached to their Jewelry may be petal-like or mango-shaped or mango-shaped any other shapes. People also purchase Mundus from Kerala which looks elegant.
There are many other facts and beautiful features of the Gods own country, Kerala which we haven't mentioned above and some of them includes, land of coconut trees; highest literacy rate; spice coast of India; the land of first Church, mosque, Synagogue of India; highest life expectancy; home to rarest wetlands, and the list goes on and on.
These reasons and facts are not enough to prove how Kerala is God's own country. It offers a heart-rending environment, beautiful lagoons, and other tales of unusual wildlife which contributes to indeed a Paradise on earth which is a must-visit.
If you want to live a life of abundance, basically of beauty, culture, food, and experience for the soul then definitely Kerala is a place you must visit and witness many beautiful landscapes, greenery, and beach backwaters as well along with many other beauties on earth. And what could get better than experiencing it all right from your phone keyboard?
Download the exclusive Manglish Keyboard App made by and for Malayalees with the love to dive into the unique experience of Malayalam typing. Try your experience with English to Malayalam translation.