How to stay popular in your family circle?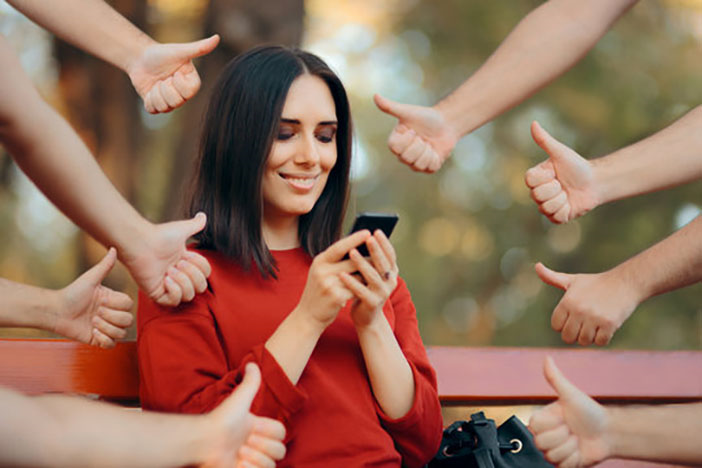 How to stay popular in your family circle?
Do you dream of being that one person who would be the star of your family's group chats?
Do you feel the urge to be the most tech-savvy one who would enlighten others on the path of innovation?
Or, you feel like being the most helpful one who would be a guiding star to everyone in need especially when it comes to chatting and texting?
If you said yes to all the questions or even any one of them, then you are at the right place. Continue reading this article to realize your dream to become popular in your family circle.
Due to various reasons, especially geographical boundaries, modern-day family circles often stay active in various social media platforms particularly the WhatsApp group. For the elders, it is almost like a daily ritual since they can stay close to each other 24/7 and do not need to wait for family occasions to share their whereabouts or some important events that unfolded in their lives over the course of time.
Family groups are extremely active and flooded with texts that range from quirky good morning wishes, gossips about what distant members are doing to hilarious jokes and meaningful quotes. Often, there is an increasing competition among members, indeed a funny one to be most active and popular in the group who usually takes charge of the group's activities like a secretary of a reputed club almost emblematic of the values of the family.
Thus, being popular in the family circle is quite a in vogue and people are devoting their time to learn the new ways of representing themselves and carve a niche social media presence of their own.
Communication is a key factor that influences one's popularity within the group. Often, the primacy of chatting in the local language gains predominance since everyone prefers to share their stories in the language they have grown up with.
Thus if your family circle is struggling to find one suitable keyboard application that offers a variety of features besides typing and chatting then introduce them to this Manglish Keyboard by Bharat and within no time you will be the star.
You must be wondering what is so exceptional about this Manglish typing keyboard?
Read on to know and download the Malayalam keyboard online to experience the innovation.
Join and luxuriate in the hands-on experience by downloading the APK or install from the play store to get the Malayalam typing keyboard app. You can become a part of the Malayalam Keyboard family, and make your family conversations more heartfelt and meaningful with all the latest features for an engaging typing experience.
After all, a family that shares together stays together right? Employ Malayali with all your might with this Manglish keyboard.
An overall holistic experience is provided by the experience of loving the freely offered Malayalam typing keyboard and features. The Malayalam Keyboard Apk keeps you captivated like a feel-good novel and will make you stand out for that matter in your Whatsapp kin, Messenger, or other chat groups. You can sense the mystical change occurring with the app sprinkling its Malayalam touch and a natural flow that effortlessly becomes a part of your daily conversations with your loved ones.
It will help your results, strengthen your relationship with your friends and family in Malayalam, and fill you with a sense of satisfaction.
Trusted by millions of people, this keyboard in Manglish is reliable. Your family would enjoy the way this keyboard provides functions such as inserting contacts and writing amusing tales, typing with personalized keyboard themes in cool fonts. In addition, the usual dose of fresh jokes, Shayari, and more will keep the fun running a little longer. With its real-time emoji recommendations, sticker suggestions, and amusing Malayalam animated GIFs, the need for chasing the correct emoji will stop. In addition, customized picture themes can be used with a dedicated emoji row with custom BigMoji's to give the keyboard a new look every day where Malayalam can be typed without the internet.