How Malayalam Keyboard Can Ease Your Malayalam Typing Problems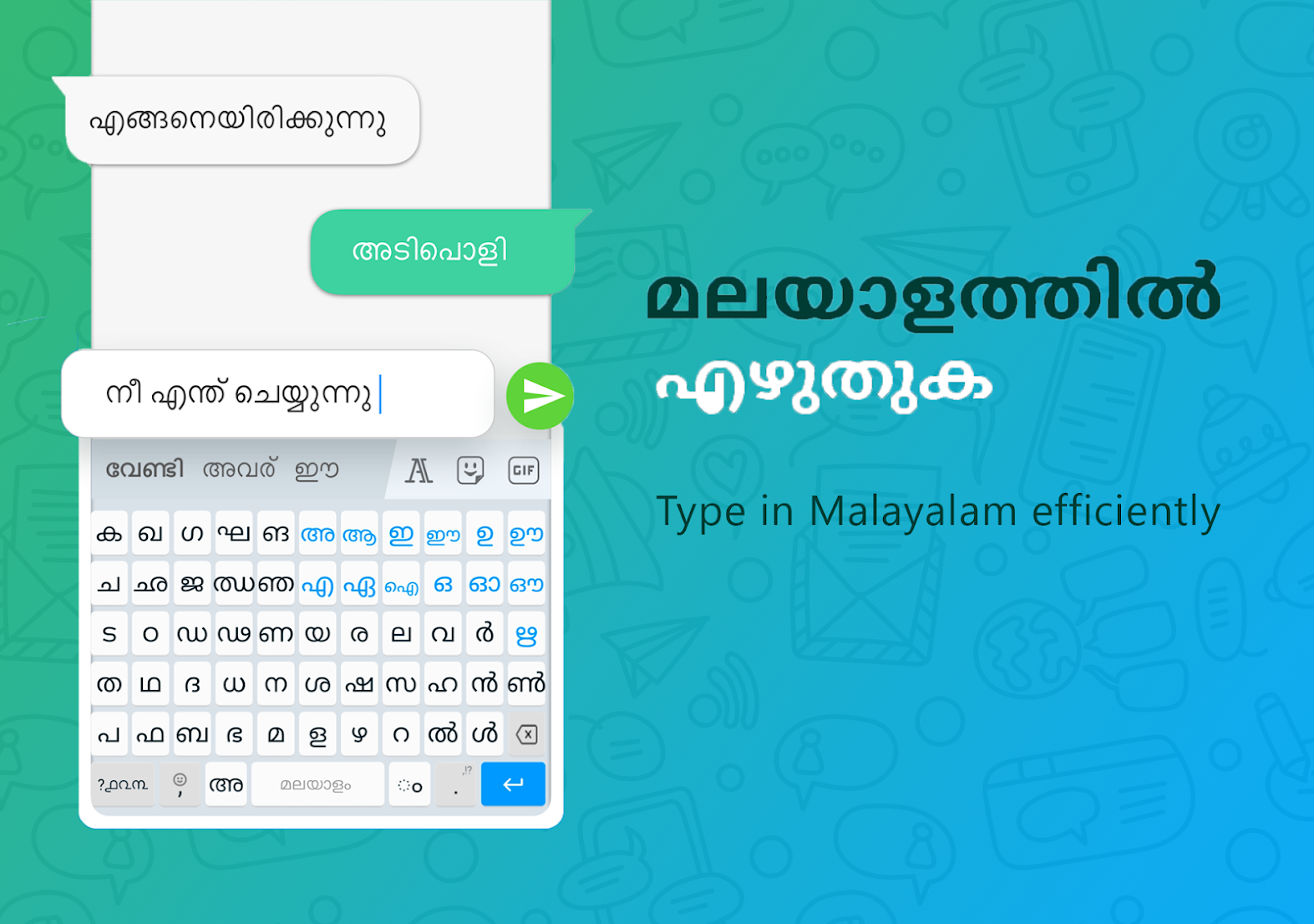 How Malayalam Keyboard Can Ease Your Malayalam Typing Problems?
When you have your preferences set you would understand how it eases all your problems away. You need to have your favorite keyboard set right away, the one which keeps you comfortable and allows you flexibility. You would want to have a keyboard which provides you with the new features and availability of unique style.
Malayalam is one of the keyboard apps provided by Bharat Keyboard, the most authentic app available out there which gives you all possible features that you can imagine.
Ease is when you have no issues with the keyboard, with the gliding, and typing. Adding something extra to your keyboard which will mean more to you.
Allows you to learn
When you are typing in a keyboard that has no auto-correct option you can ditch the app straight away. You do not need to invest in them. Trust the ones which contribute to you being better and better every day. With the Malayalam typing keyboard, you can correct your words and sentences and if you are new to it you can easily understand it better with the stickers based on your typed text.
You can glide and glide
What is not your screen but your keyboard freezes? What if your numbers won't type? That is one of the most basic and irritating things you could face. Allow this Manglish typing keyboard app which ensures fast typing and not only that but makes sure that toggling is easier between two languages.
Stickers
There may be scenarios where typing is not always a solution you need to add on something extra. Imagine it to be similar to your expressions which are necessary when you talk, stickers make sure that your words are clear. Sometimes only typing may not be sufficient. People may misunderstand your choice of words.
Autocorrection
Imagine you typed in a long paragraph without looking up on the screen and when you do look it's full of types. It happens every time. Get a keyboard with a feature that gives you freedom from this waste of time. The one which uses your typing history for autocorrections.
Larger keys
When your typing taking too much time you should shift to something which is more feasible. The Malayalam typing keyboard app Online gets large keys to type in at your speed. Don't fear the wrong typed ones.
No internet no issues
This is possibly the best feature where you need not worry about the internet not working. You can easily type in Malayalam and need not wait for the Wi-Fi to come back. Typing has never been easier.
Conclusion
With this Manglish keyboard, you can be assured that your long messages will be typed, corrected, and sent within no time. They express your emotion well and help you understand its worth. The one for fun and learning. Create and have fun with this app. Have your voice typing on and go hassle-free. Daily Jokes, real-time stickers, cool fonts, and many more features will keep you intrigued, and what better reason than ease at typing when you choose a keyboard.