25 Malayalam Sayings With A Generous Dose Of Humour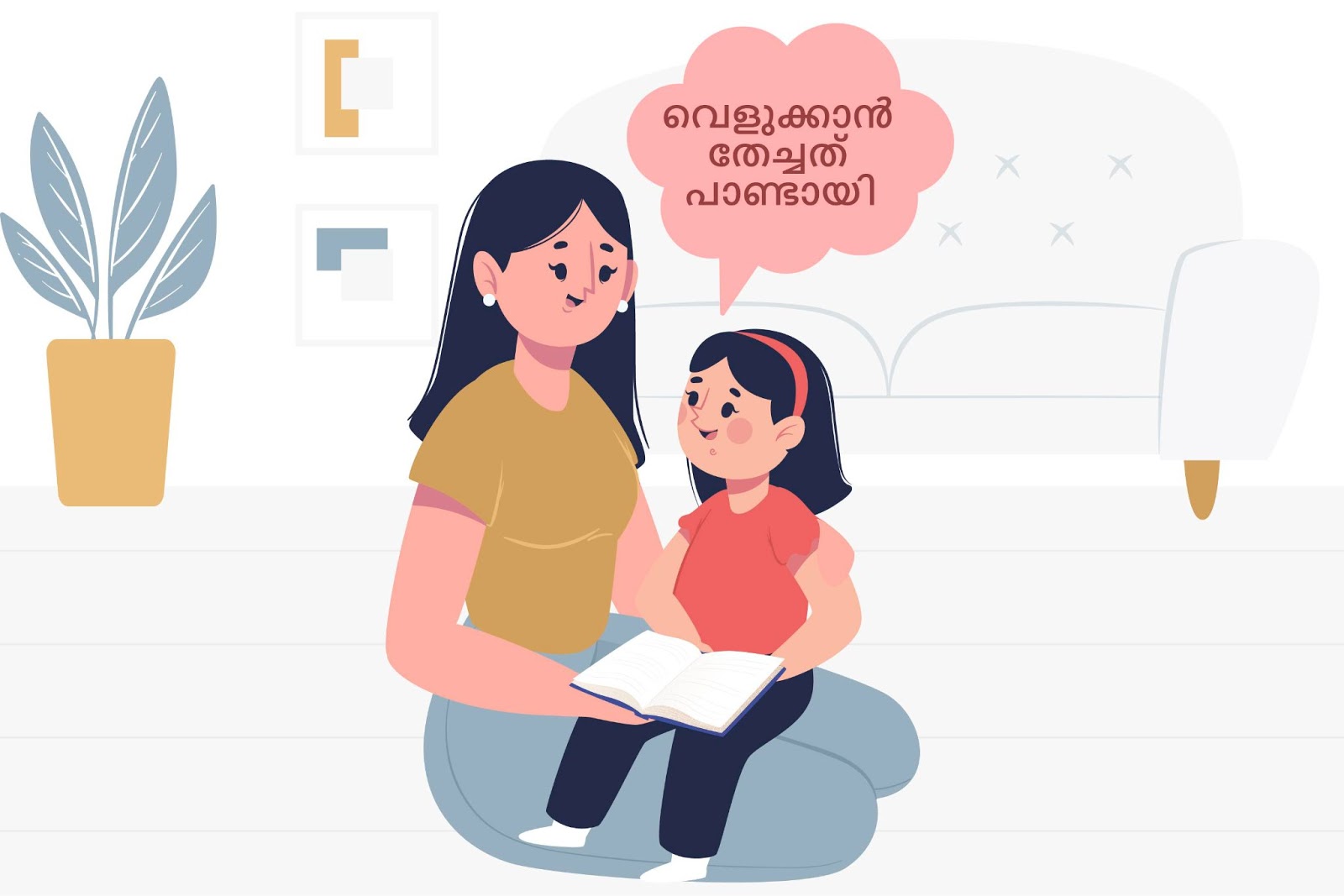 25 Malayalam Sayings With A Generous Dose Of Humour
Do you speak the language of Gods? The one spoken in God's own country? Malayalam is one of the most beautiful and culturally rich languages. It is also known to be one of the most difficult languages to learn and to master with a native proficiency in India and despite this, it is spoken by more than 38 million people all over India.
Every word you speak in this beautiful language seems to have a certain muse attached to it. It brings back refreshing memories, captures emotions, and increases the level of fun in every conversation. Manglish Keyboard by Bharat is striving to keep this spirit alive by letting you type, translate and converse with your friends and family in your dear mother tongue.
Made with love by Malayalis, this Malayalam Keyboard Online aims to provide its users with a seamless and fun typing experience with its vast array of features that keep you hooked at every go.
Now, if you were born and raised in a traditional Malayali household, then there are chances that you might have heard your grandparents, parents, or some other elders quoting some of the statements that we have listed down here. If not, you should still go ahead and read them because who knows, you might want to say them to your younger ones someday maybe! Here are our Top 25 picks for Malayali sayings with a generous dose of humor.
Veliyil kidanna paambine eduthu tholil idaruthu.
Don't carry the snake outside your house on your shoulder.
Thupparuthu, thaazhae nikkunnavar anubhavikkum.
Don't spit, the ones beneath you will suffer.
Vadi koduthu adi vaangi. Giving the stick to get beaten up.
Venda, venda ennu vicha
rikkumbo thalayil keri chaadunnu
When you're trying to let it go, but they're jumping on your head.
Kokkethra kulam kandirikkunnu?
Is there a dearth of ponds that a crane has seen?
Moangan irunna naayudey thalayil thenga veenu.
The dog sat to moan and had a coconut fall on its head.
Adi thettiyal aaneyum veezhum.
A misstep can make an elephant fall too.
Attaye pidichu methayil kidathiyaalum athu pokum kuppa kuzhiyil
No matter how lovingly you keep a centipede, it'll always go back to the garbage.
Angaadiyil thottathinu ammayude purathu.
You failed in the market, and now you blame your mother.
Kaakkakku than kunju ponkunju.
Even a crow thinks its baby is made of gold.
Venamengil chakka verilum kaayikkum.
If need be, you can eat the roots of a jackfruit too.
Kaaka kulichal kokku aagumo?
Will bathing make a crow a white crane?
Aana koduthalum aasha kodukaruthu.
Give them an elephant, but don't make people dream pointlessly.
Velukkan thechathu pandayi.
What was applied for whitening has now left scars.
Aana vaa polikkunnathu kandu annaan vaa polikkaruthu.
A squirrel should not open its mouth because an elephant did.
Aadhi thanne vyodhi.
Your care is making you ill, but you still do it.
Chootayille sheelam cheddhala varre.
A Habit developed inside the womb stays for life.
Paalam kedhannu kazhylzhyumbol poorayana poorayana.
They all are good to you till they've crossed the bridge.
Mutthayaru chellum mudhunellika, adhyamme kazhyikkum, pinneedhu madhurikkum.
The words of our elders are like Indian Gooseberry. It is sour at first but turn sweet later.
Adacha vaayil eecha kayarukayilla.
A fly does not enter a closed mouth.
Muttathe mullekku mannamilla.
The jasmine in your garden will have no fragrance.
Irunnitte kaalu neetaavu.
Spread your legs only atter you've sat down properly.
Uppu thinunnavannum vellam kudhikkum.
You always pay for your deeds.
Theetam thinunne pattiku ariyamo oochinde mannam.
The dog that eats shit cannot smell a fart.
Ella nakki pattiyude keeri nakki patti ageruthu.
Don't be the dog who licks the face of the dog that licks leaves.
That's all from us for this time folks. Make sure you spice up your conversations with some of the new humorous sayings that you read here. To make your conversations even more fun and engaging, make sure you have this Amazing Manglish keyboard with unlimited stickers, emojis, GIFs, BigMojis, and lots of added love so that you can also make the most out of your day to day conversations. Experience the change while staying firmly rooted in your culture.