How to add a Malayalam keyboard to WhatsApp?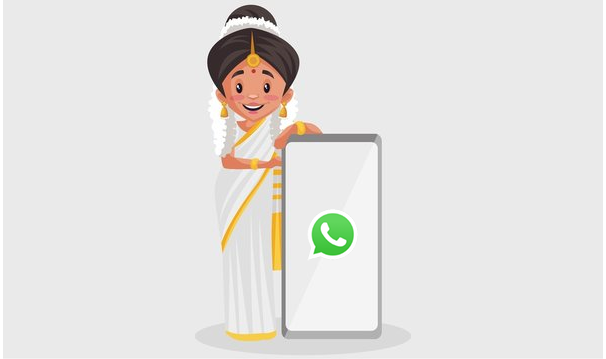 How to add a Malayalam keyboard to WhatsApp?
WhatsApp is not only about formal meetings and calls, you got tons of personal conversations going on too. And when you connect on a personal level you would surely switch to your own regional language. What if we tell you there are apps that provide you with not only regional language but memes, emoji, and GIFS too.
Your own regional language with many fun features. What more do you want?
While you can switch the language to Malayalam in WhatsApp itself with your default keyboard you would surely want better convenience a keyboard with more features and easy usability. A specific app that keeps you involved and has a fun factor associated with it. The one in which you can make personalized changes such as Bitmoji and themes.
Find all regional languages here on Bharat and enjoy every second of it. Texting and chatting have never been more fun. There is no need to worry about the complexity of usage or your private information getting leaked. It is safe and sound.
Step1 – Download the most suitable keyboard app you believe in. You might have Gboard already installed on your phone but when it comes to choosing a regional language you need to stick to the best. Head over and download the all-free Bharat's Malayalam typing keyboard app.
Step 2 – Log into your WhatsApp account and open you're your keyboard. You got your global icon there. This feature is provided by Gboard, it may be a default keyboard in most smartphones. You can change the language of the keyboard from there. You only get the availability of a set of languages that you have listed in the system.
To add on to the list you need to head over to your phone's setting and choose the system option. Following the system, you need to choose the language and input option and you will be redirected to the page where you can add on to the list of languages.
Step 3 – If you have downloaded any other app you will be required to hover over the phone's setting>system> language and input and add on to your virtual keyboard. You can easily switch over to some other keyboard through this process. While the default keyboard, Gboard provides you with many features such as spell checking, many language options, and a mini google search bar in itself, you could choose your own preferred choice. You could choose a keyboard which suits your needs and keeps it comfortable for you.
In this case of the Malayalam typing keyboard, the best possible option that you can choose is the app provided by Bharat named "Malayalam keyboard with Manglish Typing". This app makes sure that you get to speak your regional language, you get to translate from English to Malayalam, get emoticons based on your texts, and top it off a speech-to-text feature. You no longer need to worry about not being able to explore much with other apps. Bharat has plans to keep you entertained and stress-free.
In the case of Bharat following the above-mentioned steps, you need to
Step 1- Download Bharat's Malayalam keyboard Online from the Play Store or google play for free.
Step 2- Head over to the phone setting followed by the system and then language and input.
Step 3- From the virtual keyboard, you need to enable the Manglish keyboard apk as your keyboard option.
Step 4- Open your WhatsApp and then select the Malayalam keyboard and stickers.
By following these simple rules WhatsApp becomes much more fun. Having a conversation in your own language makes you feel much closer to home. Far from home, having a conversation with your family on the family group on WhatsApp. Only your own language can make you feel at peace in these situations. It helps you connect on an emotional level. It helps you engage better.
All you need to do is download one app which makes covers all the aspects that you are looking for. From fun to respect for your privacy. These two are important when it comes to choosing a keyboard. You no longer need to limit your option on emojis and memes. You can have jokes in your languages. All these features help you keep the conversation going.
WhatsApp and your favorite keyboard nothing could be more feasible. You keep it real and fun.
With Bharat you need not worry about going off-trend, being bored of the conversation. Remember how you always tend to spend time on Instagram every time you open your phone? It keeps you engaged and just like that this keyboard does the same for you. You cannot go back to the normal English keyboard once you start using these.
With the Malayalam touch and personalized stickers for every occasion and festival, the app is always updated and finds a way to keep you connected.