10 Brilliant Ways to Utilize English to Malayalam Keyboard Online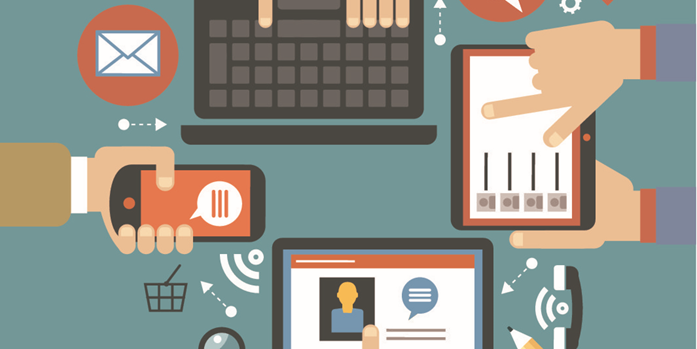 10 Brilliant Ways to Utilize Malayalam Keyboard Online!
The English to Malayalam typing Keyboard by Bharat Keyboard is a flexible and powerful keyboard application for typing in Malayalam. It offers many unique features and a simple user interface to the users. Typing becomes more convenient for users, thanks to its correction algorithms and efficient speech-to-text converters.
This keyboard app is a relief for the users who needed to converse in Malayalam electronically but did not have the perfect keyboard to serve the purpose. It goes without saying that the Malayalam Keyboard App will help many spheres, one of them being advertising.
Advertising can be a painful process for designers. Improper knowledge of the language of the target audience can amplify the difficulties of a designer. In such a situation, this keyboard can play a significant role in developing attractive ads.
Here are ten ways how the Malayalam typing Keyboard can be utilized :
Posters & Banners:

The Keyboard provides significant assistance in creating Posters and Banners, thanks to its accurate translation to Malayalam.
Print Media:

Users can easily customize the text for print media such as Magazines and Hoardings, with cool fonts to choose from.
Stickers & GIFs:

Creative Stickers, Memes, and GIFs are widely used during social communication by youngsters. The Malayalam Keyboard App can help with advertising creatively. It comes with a preloaded sticker library and also provides the users various options to download from.
Memes:

Memes are a hit amongst people of all ages. Companies adopt memes to attract customers entertainingly. The Malayalam typing Keyboard also comes with memes based on various movies and shows, which enhance interaction with advertisements.
Social Media Activities:

Social Media is one of the most important inventions of all time. People can stay connected and interact with each other at any moment of the day. Most companies have their official social media handles to upload posts, replying to tags, and commenting on posts to indirectly advertise their brand. This keyboard will be quite handy for reaching out to Malayali customers.
Video-Making:

When it comes to professional advertisements, video-making is a given. Most companies prefer a video to serve as an advertisement. However, start-up companies that don't have an enormous budget usually create videos with third-party software available. The Malayalam typing keyboard will aid such creators to obtain typed text in Malayalam with ease.
Photo Editing:

Nowadays, WhatsApp is rising as a medium for advertising, thanks to its simple interface. Advertisers create photos that include text. They then propagate them to customers over WhatsApp. The font library by Malayalam typing Keyboard and the sticker library will help photo editors who quickly want to generate photos.
Promotional Messages:

Malayalam typing keyboard provides a seamless experience while typing in Malayalam. It also provides a voice-to-text tool to quickly convert speech to typed text. It becomes an even easier task to create content for promotional messages to be broadcast to thousands of mobile numbers via SMS.
Emails:

Even with spam filter tools adopted by many email platforms, advertising via emails is quite popular. Users can create grammatically perfect emails in Malayalam, for which the Malayalam Keyboard will be of great help. It has the word correction tool equipped in the keyboard that detects misspellings and typing errors, ultimately resulting in picture-perfect emails ready to attract customers.
Public Electronic Displays:

Outdoor Advertising is used quite a lot. Billboards, Road Signs, and Public Vehicles serve as a good platform for advertisements. While designing these ads, the Keyboard will prove to be handy with its precise grammar and on-point translations. This will help the designers to come up with catchy quotes and slogans for the advertisements.
With such advantages, the best Malayalam Keyboard for Android is a good asset for all who need a great keyboard for Malayalam.